Default title
About David M. Spector, III, Certified Public Accountant (CPA)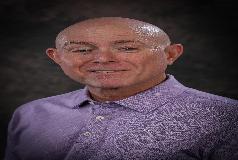 DAVID M SPECTOR III, CPA - OWNER
David M. Spector, III CPA is Co-Owner and Executive Officer at Anderson, Spector & Co., P.C.. He shares this title with his friend and partner, Roy P. Anderson. Although the co-owners equally share responsibilities in the office. David's primary focus is on Attest Statement Services. He managers the attest area and also handles firm management, oversees projects, interfaces with clients, prepares tax returns as well as develops financial statements, audits, and reviews.
David earned his Bachelor's degree from Texas Tech University in 1980 with a major in Business Administration and an emphasis on Accounting. After graduating, he moved to San Angelo, Texas to take a job with Armstrong, Backus and Company. There, David met Roy and discovered how much they had in common. They had both recently graduated from college with the same degree, moved to San Angelo, started their first job at the same company, and even got married within one month of each other!
At Armstrong Backus and Company, David worked as a staff accountant. After 3 1/2 years, David accepted a job in Dallas, Texas with Denton Sales, serving as a Controller in the import/export business. After only 6 months, he realized that he missed Public Accounting and began planning to start his own business in his hometown of Borger, Texas. However, due to economic downturn in the oil industry, consulting with his good friend Roy and the sound advice from accounting professors, Denton became the birthplace of Anderson, Spector & Co., P.C.
Since 1985, the two friends have enjoyed providing quality service to individuals and businesses of all sizes. After more than two decades of service in Denton County, Roy and David continue to work hard to earn our trust every day and provide you with quality work no matter how large or small the task.
He has been married for over 30 years to his wife, Janet, who is a teacher. They have one daughter, Julie and son-in-law Dustin. Additionally, David and Janet have a daughter-by-choice, Candice. In 2010 David became the proud grandfather of Carson. In 2016, Granddaughter Emily arrived so now David just walks around the office grinning.
Professional Associations:
Certified Public Accountant 1983
American Institute of Certified Public Accountants (AICPA)
Texas Society of Certified Public Accountants (TSCPA).